From the start, we can customize the booth's interface to perfectly blend into your event's environment.
Multiple choice of Backdrops to Perfectly Match Your Theme
Our backdrops make your photo booth the centerpiece of the event while naturally blending in with your decor.
Over 60 backdrops to choose from!
Give us your creative ideas and we will personalize a keepsake for everyone to take home and cherish for years to come.
One design included in GIF Booth Package.
Instant Digital Downloads
Guests can conveniently download digital copies of their photos, GIFs, and/or Boomerangs to share the fun on social media.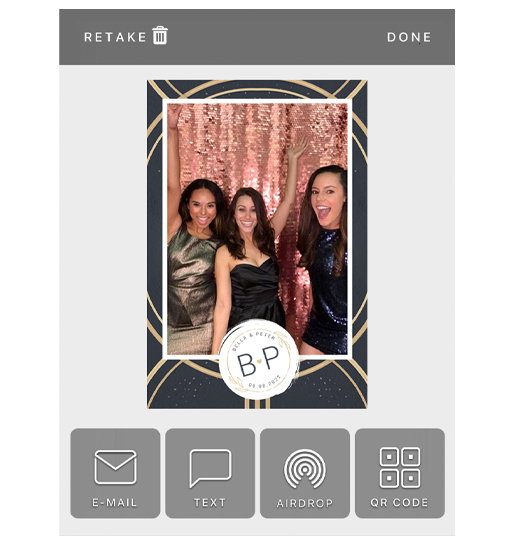 Craft a personal text message that the booth sends to your guests along with the link to their pic.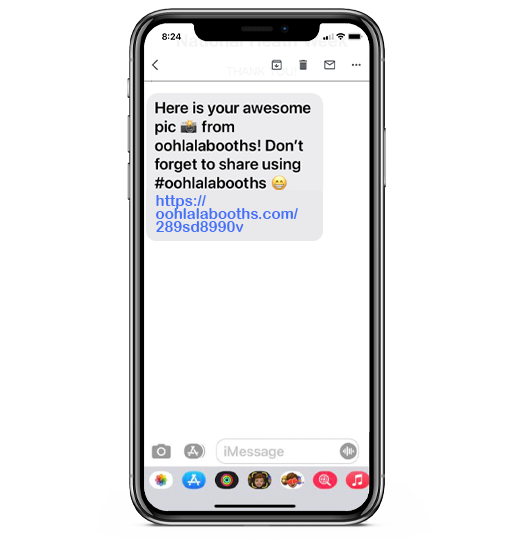 Link to Photo, GIF, or Boomerang included in the message.
Add a logo, social links, a special message, and a call to action to your emails when shared.
One design included in GIF Booth Package.
Every image is uploaded directly to a Live Gallery where you can instantly relive the moments from your event. A custom call to action button can drive traffic to your location of choice.
One design included in GIF Booth Package.
NEW! Instant Photo Prints
Now, you can add prints to your GIF Booth package so your guests can enjoy a physical photo along with their digital copy.
Available as an option 50/hr