GIF & Photo Booth


Rental Phoenix AZ
We are a GIF & Photo Booth rental company. Rent a photo booth in Phoenix AZ or Scottsdale AZ that specializes in experiences such as Virtual Photo Booths,  Photo Mosaic Walls, 360 Spin Booths, Green Screens, and Roaming Photography for Weddings & Corporate events.
Over the years, we've earned the reputation of providing reliable, professional, and cutting-edge experiences to many private parties, agencies, event planners, brands, and fortune 500 companies.
Photo Booth rentals that deliver fun memories!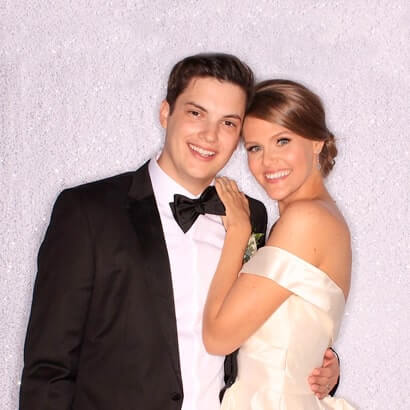 Weddings
For Brides, Grooms and Event Planners
Corporate
For Corporate Event Planners
PHOTO BOOTH
Ooh la la Booths is a Fun & Modern alternative to the classic photo booth. In addition to corporate events, we love capturing memories at great parties and beautiful weddings.
GIF BOOTH
A GIF Booth rental is a great alternative to the classic photo booth. Our software creates digital looping clips that then can be shared directly from the booth via email or SMS.
GLAMOUR BOOTH
Our Glamour Photo Booth uses a specially designed B&W filter that adds a glamorous airbrush effect to any shot. This style is popular with Hollywood celebrities.
VIRTUAL BOOTH
Virtual Photo Booths are here to stay and will always be part of hybrid events! But right now, they are the rage at weddings, conferences, and marketing events. It's just another great way to bring everybody together!
GREEN SCREEN
Our Green Screen photo booth uses the latest technology that allows anyone at the photo booth to choose a background. With the real-time preview, you can get creative, have fun, and ensure amazing results.
360 VIDEO BOOTH
Our 360 Video Booth" is the newest of our experiences. It captures your guests in 360 degrees of slow-motion video that they can then share directly to social media.
PHOTO MOSAIC WALL
Create a one-of-a-kind Photo Mosaic Wall from the photos taken at your event. Great for fun, team building, or experiential brand promotions!
ROAMING PHOTO BOOTH
Our Roaming iPad Photographer will take the booth into the crowd and capture photos, GIFs & boomerangs from anywhere at the party!

Hit of the Party!
Loved using the Ooh La La Booths at my holiday party! The pictures turned out wonderful and my guests had a blast!! I will definitely use them in the future!
-Kristin Horstman
Phenomenal! 100% Percent recommend
FuseMedia had the pleasure to work with Ooh La La Booths. Dino and his team were top-notch from start to finish and very helpful!
– Alejandra Rosales
So engaging and energetic!
We decided one week before our wedding to have a photo booth and Ooh La La Booths happen to have availability none the less willing to drive to flagstaff! Andrew was the booth attendant and we can't say enough about him.
– Lauren Michele
Ooh La La is the best photo booth to work with.
Their entire team is energetic, fun and quite possibly the best group to be around. Dino and Yvonne do a fantastic job of matching the photo layouts and style of the booth with your event.
– Devin Berko
Excited about having Ooh la PHOTO BOOTH RENTAL PHOENIX AZ  at your event? So are we!
Contact us today for more information.
Excited about having Ooh la wedding photo booth in Phoenix AZ at your event? So are we!
Contact us today for more information.
 Ooh la la Booths is a photo booth Rental in Phoenix AZ that delivers wedding photo booth, and photo booth rentals primarily to Chandler, Gilbert, Mesa, Scottsdale, and Phoenix AZ. But we love a good party… so, we travel anywhere! Our experiences are as unique as our customers! Our events are fully tailored to your needs and we will go above and beyond to exceed your expectations. Our booths and backdrops are "Sexy & Chic" and always equipped with the latest technology available. For almost a decade, we have been delivering smiles to countless weddings and corporate events and are proud to count many prestigious Local (Phoenix) and National brands as our clients!
Our pricing is always transparent and you can find all packages at the bottom of each webpage. (If you can't find what you are looking for, we are always a call away! We specialize in weddings, corporate events, marketing and promotions, formal gatherings, and social parties. From the start, we have delivered exceptional customer service, unforgettable on-site experience, high-quality photos & videos, unique photo booth experiences, and competitive pricing… Because, we always keep you in mind!