Hi Rex,
Thank you for contacting us and considering Ooh la la Booths as entertainment for the Festival of Trees.
This proposal outlines the best choices you inquired about,  along with a detailed description of our plan of action.
Booking a Mosaic Wall is not something you do every day. Making sure everything goes according to the plan can sometimes be a lot of pressure.
So, I hope we can help 🙂
CONNECTING PEOPLE
THROUGH ENTERTAINMENT
Our goal is to make sure you get help from a reputable and professional organization that will take care of your event's entertainment every step of the way.
Choosing the right Mosaic Wall
During our initial consultation, you mentioned wanting a Physical Mosaic Wall and a Virtual Mosaic Wall from 5:30 – 7 PM during Cocktail Hour.
The Physical Mosaic Wall. Unfortunately, it's impossible to get 500 attendees through one photo booth in an hour and a half. So, if we cut that number in half, we are left with 250 attendees. It will take 2 photo booths to fill out our large 4″ x 5″ wall with 180 (4×4) physical picture tiles.
The physical Mosaic Wall. Guests use a photo booth to take their photos. It is a hands-on interactive experience. The photos automatically print as stickers, allowing guests to stick them on the mosaic board.
The interactive nature of building the mosaic creates an investment from attendees. Throughout the event, they will check to see the finished mosaic come to life. The final image sends a message of cohesiveness. People coming together and creating one image from many. The "all in this together" message will create positive connections that will continue to spread after the event concludes.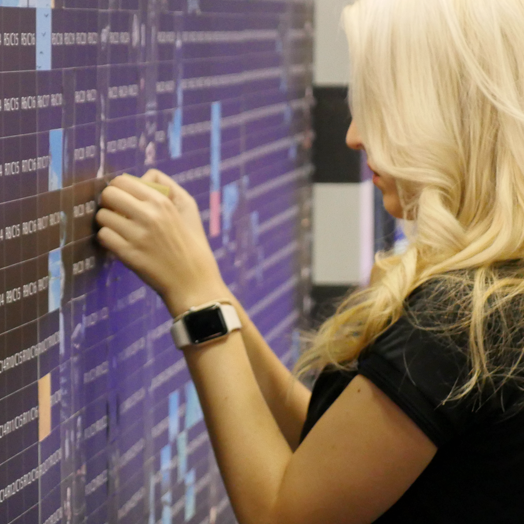 MAKE A GREAT FIRST IMPRESSION…
Let us create unforgettable memories!
You've probably discovered that every woman has a particular personality type. While some guys are hesitant to accept their particular https://startup.info/how-to-choose-the-best-paper-writing-service-in-2022/ personality however, plenty of them will eventually come back to the same type. Below are some tips to determine the type of person you are. First, you must study the features of various kinds. In this way, you will be able to discover which one resonates with you the best. If you're finding that you are an INTP, you're probably doubting the nature of your character because there are always discrepancies.